Basic Pneumatic system & Identification
Understanding of Pneumatic symbols
Basic Pneumatic valve
Basic Pneumatic circuits
Maintenance of Pneumatic system
Main Engine Pneumatic Control System Training
Main Engine Pneumatic Syllabus
Understanding of Pneumatic symbols
Basic Pneumatic circuits and understanding
Type of Engines
Basic Pneumatic system for a different type of Engines
Understanding Pneumatic Diagram
Troubleshooting
Overhauling of the valves of Pneumatic  valves
Assesment
Enquiry for Batch & Seat Availability
Required Qualification for Basic
Required Qualification for Main Engine
Main Engine Remote Control System Services
We are known for our custom-made and time bound service and solutions, that we have been delivering for all our clients across the world for the past 2 decades. Our Engineers are professionals who are well trained and their experience has molded them enough to work efficiently in stipulated time. Irrespective of the challenge, we give importance to quality, safety and perfection. Experience a classic yet updated and modern approach in our operations. Some of our key services are as mentioned below: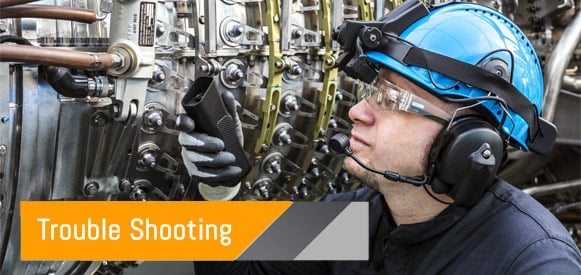 Online and offline support for various problems related to the main engine starting, stopping and speed control,For marine professionals on board a ship, troubleshooting engine room machinery problems is one of the most important tasks that they have to deal with on a day to day basis.Marine engineering training alone is not enough to undertake effective and efficient engine room operation and maintanance.In addition to basic marine engineering training, a great deal of hands-on industrial experience is required for the same.Through hands-on experience, trained marine engineers understand and master vital techniques and ways of engine room maintenance.
trouble shooting marine service
At SMEC, we believe in this principle and follow it's ways to the very basics. Our team of engineers are some of the best an most experienced in the field with years of solid work experience and unrivaled expertise.Our approach towards maintanance and troubleshooting is completely reliability, safety and performance driven. We follow only the right approach to understanding and learning the machinery and the system.
The SMEC approach towards Troubleshooting involves the following basics.
Acquiring inside-out knowledge of the machinery in context.
 Understanding proper starting and stopping procedures and codes of the Machinery in the engine room completely.
Proper interpretation of the manual provided by the makers of the machinery for complete understanding of the interface involved specially in relation to the troubleshooting.
Understanding basic parameters and their analysis in comparison to past records.
Taking important factors such as electricity, water, air, oil and temperature into account, we create a general understanding of the entire process in context including deep understanding of the work performed by every machine involved. This includes power source information and layout reading.
 Looking for the most basic of errors and faults primarily even when the components may work fine the malfunctioning of guages and parameter display panels are a possibility.
Identification of abnormal parameters.
Identification of parts or components of machinery in fault.
In case of failure to identify faulty component, a reverse technique that rules out properly functioning components to ultimately reach the faulty ones is set in motion.
-Logical analysis of the situation once the faulty component or error is identified.
Checking its connection and functions in relations to other components that may affect their respective functions.
Immediate and complete rectification of the identified problem.
The completion of repairs is punctuated with a complete evaluation run to ensure error-free. performance.
In case of recurring problems, a rerun of tests and tracking performance and functioning of connected components is done inculcating methods and perspectives that are different from the primary troubleshooting procedure.
According to the International Safety Management Code (ISM), A Planned Maintenance System is mandatory on ships. A planned maintenance system or periodic maintenance system, in addition to helping meet safety and environmental objectives laid out by the ISM has other benefits. It serves as an investment in the protection and maintenance of assets and their effective management.The SMEC Planned Periodic Maintenance system streamlines and optimizes the identification, documentation,
planning, formulation and implementation of maintenance work and surveys onboard vessels.At SMEC, we believe in quality and sustenance and follow its ways to the very basics. Our teams of engineers are some of the best and most experienced in the field with years of solid work experience and unrivaled expertise.Quality is a promise with SMEC. The sheer number of works completed with flawless perfection and finesse is a matter of great pride for everyone at SMEC. Join hands with SMEC and let go of problems. Our approach towards periodic maintenance is completely reliability, safety and performance-driven. We follow only the right approach to understanding and learning the machinery and its systems. Join us on our journey towards Perfection.
Choose SMEC for Periodic Maintenance on your vessel and sail without worry.
Scheduled maintenance of the main engine control system as per makers recommendation
2.5 year maintenance
5 year maintenance
7.5 year maintenance
10 year maintenance
Periodic Maintenance pf main engine control Pneumatics system for various clients in different Shipyards worldwide