CORPORATE TRAINING FOR SERVICES ON INDUSTRIAL CONTROL SYSTEM & IN-PLANT TRAINING
Industrial-level Automation Project & Corporate Training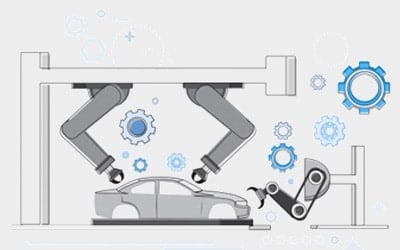 SMEClabs proudly boasts of its own automation team with immense knowledge, having over two decades of hands-on industrial experience to advise and support Corporate Training Candidates to elaborate the best control strategy for their Corporate Training project needs.​ Our team is fully-fledged to undertake all levels of your Corporate Training project requirements – from a simple PLC Control panel to a comprehensive control system, along with data acquisition and batch management, finally interfacing to an MES system.
Factory Automation is the first flexible 3D simulation in combination with real-time industrial equipment in the world. Our automation engineers utilize state-of-the-art tools to immerse you in a realistic 3D industrial environment to provide you with the best solution for your project requirements, where you can edit pre-build industrial environment or build new industrial systems. Users will also be familiarized with Programmable Controllers, Industrial Network Communications, Industrial Computers, Motion Control, Integrated Systems, Data Recording & Reporting, Distributed Controls / Intelligent SCADA and Wireless Data Acquisition System.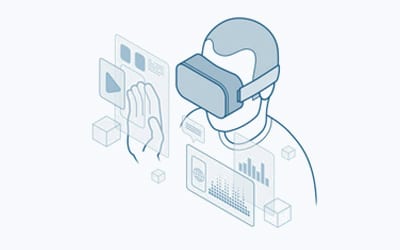 Electrical Panel Designing and Manufacturing
VFD Parameterization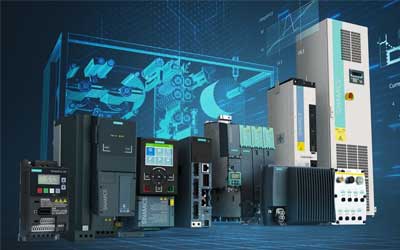 Brands Used: ABB, Siemens Micromaster, Schneider Altivar
» Introduction of VFD
» Components Power Module & Control Unit, Mounting and wiring Power Module,Working with BOP-2 Operating pattern and menu structure
» Quick commissioning Entering motor data,Motor data identification, Setting additional parameters
» Application case Using fixed frequencies, Testing the application,Intelligent Operator Panel
» STARTER software and PC,Mounting and Preparation PC preparation, Uploading inverter data
» Parameterization Configuration wizard, Motor data identification,Closing a project and saving data, Restoring factorysettings.
HMI & SCADA Designing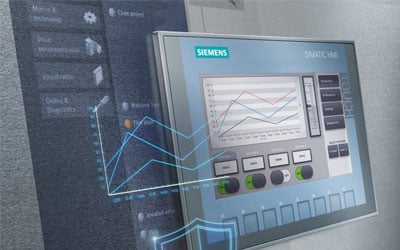 Brands Used: Factory Talk View, Citect, WinCC, Wonderware Intouch, iFIX, DIA View
» Introduction to Monitoring Devices
» Software Details
» Development Mode & Runtime Mode
» Tag name creation & Dynamic Representation
» Digital Tag Creation & Animations
» Analog Tag Creation & Animations
» String Tag Creation & Animations
» Representation of Virtual Plants and Factories
» Graphical Representation: Real Time & Historical
» Alarm Condition Monitoring & Controlling: Real & Historical
» Data Transferring to third-party Software: Excel, SQL
» Recipe Functions
» Security
» Tag Grouping
» Face Plate Concepts
» Actions or Scripting: Programming Codes
» Application Publishing Methods
» Master Client Controlling in SCADA
PLC Programming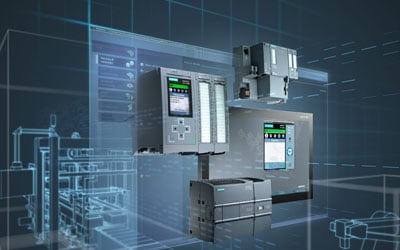 Brands Used: ABB, Siemens, GE – Fanuc, Omron, Rockwell – Allen Bradley, Schneider, Honeywell, Mitsubishi & Delta
» System overview of PLC, Catalogue of PLC modules: – PS,CPU,DI, DO,SM,IM,CP,FM  
» PLC wiring: – source / sink concept
» Hardware & software configuration and testing of PLC Panel with field devices
» Read the Electrical Drawing and write the tag in Excel Sheet, 
» Import taglist from Excel Sheet, PLC tags -elementary and complex
» Language: – Selection of IEC Standard Languages as per Application LD, FBD,STL/IL & SCL/ST  
» Digital Tag representation and Program
» Analog Tag representation and Program
» Timer concepts and function
» Counter concepts and function
» Comparison Instruction
» Operator/Arithmetic functions
» Program control functions
» Function blocks concepts
» Advance blocks and their functions
» PID controller blocks
» Communication blocks
» Read and Write blocks
» Pulse out blocks
» System Memory and Programming
» OB, FC and FB selection, Analog and scaling, Distributed I/O, Online reference and fast troubleshooting
Industrial Networking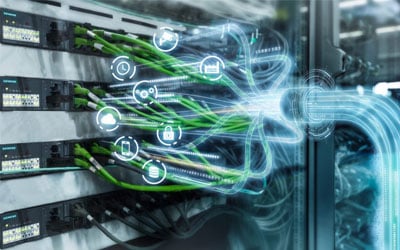 » Siemens Systems: – PPI, MPI, Profibus DP/PA, ProfiNet, Modbus, Ethernet
» Rockwell System: – Ethernet, Device Net, ControlNet, Modbus TCP
» Schneider System: – Modbus TCP/IP, RTU, ASCII, CANopen
» Mitsubishi System: – CC Link-IE Control, CC Link -IE Field
» ABB 800xA DCS System: – Profibus, Ethernet, Modbus TCP/IP
Corporate Training Services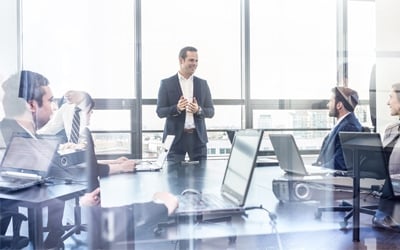 On Premise Virtual Training for Engineers
SMEClabs offers a wide range of corporate training solutions through modern hands-on training platforms and flexible new delivery options. Our in-depth industry expertise in developing and delivering practical skill enhancement with a new resolve by our highly dedicated team of specialist trainers, will enable you to effortlessly handle projects on-field. The custom comprehensive corporate technical training services provided by SMEClabs for corporates, enterprises and industries are hassle-free solutions to not just to sustainably address your human capital training challenges, but also in
improving your overall engineering productivity. SMEClabs instils your workforce with the most up-to-date knowledge and hands-on learning in industrial automation and control, instrumentation and electrical. Our custom and standard industrial automation courses include Intermediate and Advanced training in PLC, SCADA, HMI, DCS coaching and other leading industrial brands.Programs can take place exclusively at a SMEClabs office, at your own place, or at any other venue you choose. What's more, the format is very flexible.
Competency Levels: Basic, Advanced, Expert sessions; courses based on students' need and experience.
Duration: Varies based on courses selected, learner's capacity or clients' requirements.
Theory and Practice: Tailored to clients' specific training needs and projects
The training faculties of our Training Programs have several years of industrial experience working in various large greenfield and brownfield projects in India, Middle East, Africa, US, and South-East Asia. A SMEClabs trainer can attend your industrial location, or deliver training in our purpose built state-of-the-art labs all across India that offer all our flagship training courses on leading brands Schneider, ABB, Rockwell Automation, Mitsubishi, Siemens, etc.- in classroom or through our virtual training platforms. Your only prerequisite is to have access to a laptop with steady internet connection.Reach out to us, SMEClabs is just a click away.