Career with SMEClabs
Be SMEClabs Instructor
SMEClabs welcome you all to be part of the family, where you get to teach and share your knowledge with anyone in the world. smeclabs is world's most clicked Online learning platform. Be part of a young and dynamic team who gives complete focus in launching the best Skill Enhancement programs available online. SMEC360 steadily keeps exploring every category by providing quality training modules for all of them. If any skill can be taught and learnt then you get to do it in SMEC360. We make sure that our training modules meet international quality standards and even get accredited by various quality certifying bodies across the globe.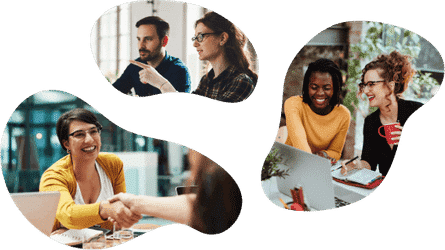 Why should YOU be part of SMEClabs?
✅ You get to be part of an MNC.
✅ You are your BOSS.
✅ Our rules are simple and awarding.
✅ It is onetime investment of your efforts.
✅ You get to teach different subjects and not get restricted to just one.
✅ You can earn quick income by just sharing knowledge in topics you are well versed in.
✅ Get appreciation certificate for the courses you provide.
✅ Your training material will be shared worldwide.
✅ Readymade templates are available for preparation.
Who can teach?
If you have amazing skills that deserves to be shared and if you are passionate to teach or share your knowledge then you have already qualified 70%. The remaining 30% consist of the following:
1. Writing (MS Word) – To prepare study materials
2. Speaking (Voice / Video) – To Orally communicate your thoughts
3. Presentation (MS Power Point) – To prepare presentations that would assist you in teaching
 
How to start?
I.Click here to fill in the form and submit it.
II.Wait for our Technical Team to contact you.
III. Get guidelines on how to start preparing.
IV. Get familiar with SMEC360 training structure, to make the learning experience wonderful.
 
Dos and Don'ts
When you are a Course Author/ Instructor with SMEC360, you must stick to the following:
✅ Content should not be copy pasted from other sources.
✅ Course should be divided into modules.
✅ Should Submit your course outline at

[email protected]

.
✅ Try not to drag the course and make sure it gets over in suitable time period.
✅ You can Update the course from time to time (if required).
✅ Q&A should be added after each module.
✅ Use Power Point Presentations to guide while teaching.
✅ Any type of malpractices will simply lead to your account getting blocked and removed. You will also get a mail notification for the same.
 
Documents needed to Publish your course:
✅ Valid ID proof with valid address
✅ Passport size photograph
✅ Updated Resume