This is a very effective course that is mandatory for Electrical engineering stream students .The basic aim of this course is to make the candidate familiar about the real world Electrical engineering applications like Design, Testing& Inspection Quality control etc. and thus make them Industry Ready.
MEP Electrical System Design Online Training Syllabus:
Introduction to Building Industry
Apartment Lighting Design in CAD (LAB)
Types of DB, Circuit Breakers and its Selection
DB schedule designing in CAD (LAB)
Load calculation, transformer and DG set calculation
Power system components, types of panels, electrical consumers
Scheme designing – Apartment and commercial projects
Scheme designing – Apartment and commercial projects (LAB)
Earthing Protection, Lightning Protection, Relay and CT's
Equipment/substation layout designing (CAD)
Bill of Quantity, Estimation, DBR, Tender doc
various electrical calculations
Introduction to IBMS, Project Planing
Intoduction – DIALUX/ I Lighting software & Lighting design
Project Designing of college/school – (LAB)
Detailed Syllabus
Best-in-class content by leading faculty and industry leaders in the form of videos, cases and projects
Our Certification & Accreditation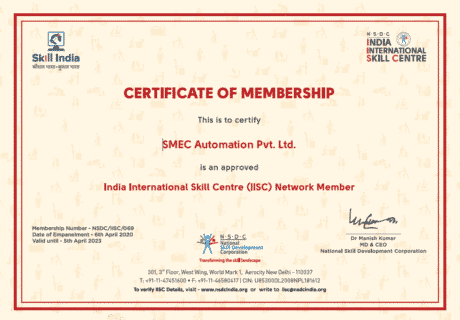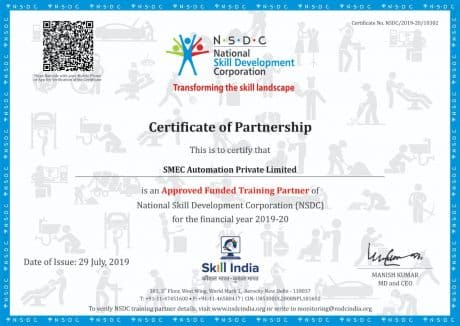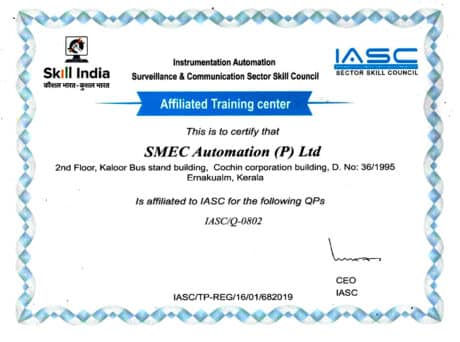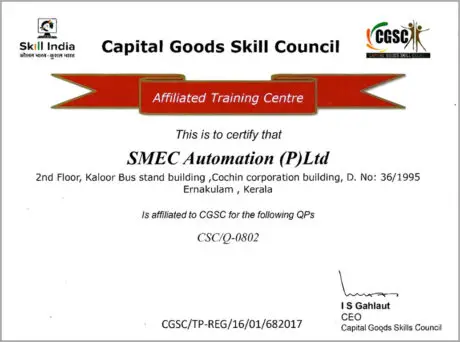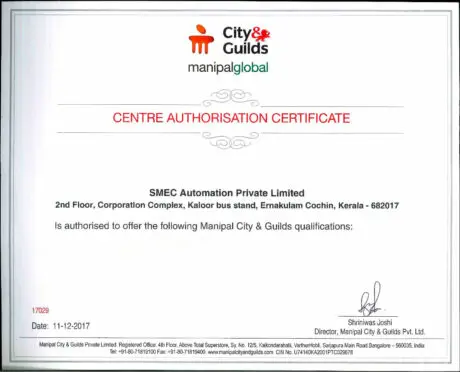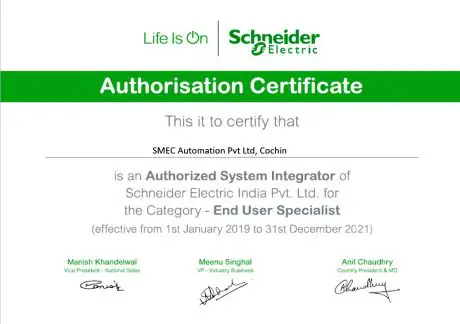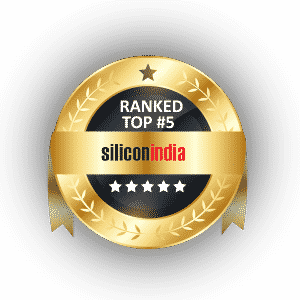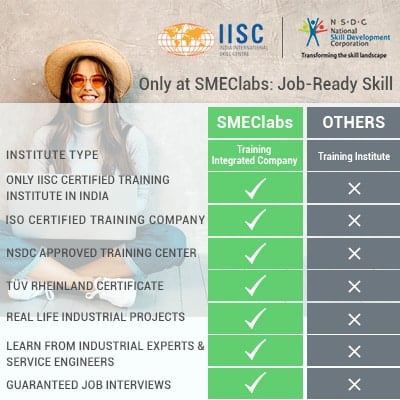 Everything You Need is Here
Attend a 30-minute FREE class with our Top Trainers
Our Trainers are Industrial Experience super-experts who simplify complex
concepts visually through real examples
BOOK FREE 30 MIN DEMO CLASS
Enquiry for Batch & Seat Availability
The SMEClabs Advantage
Strong hand-holding with dedicated support to help you master MEP ELECTRICAL.
Learning Support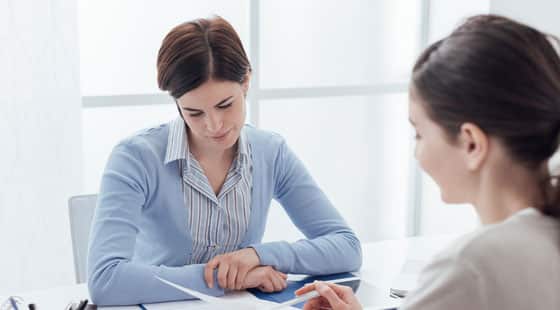 Industry Mentors
Receive unparalleled guidance from industry mentors, teaching assistants, and graders
Receive one-on-one feedback on submissions and personalised feedback for improvement
Student Success Mentors
A dedicated Success Mentors is allocated to each student so as to ensure consistent progress
Success Mentors are your single points of contact for all your non-academic queries
Doubt Resolution
Live Interaction