Instrumentation courses are classified into:
Top Skills You Will Learn
Programming Languages and Tools Covered


























The science of automated control and measurement is Instrumentation and it includes a complete study of all these instruments in various verticals with a variety of sensors, transmitters, receivers, etc. and further calibrating them, updating them and developing them as per the forever evolving technology and standards.
Devices are briefly classified under process variable like :
Syllabus for Instrumentation
Basics of Process Control Instrumentation
Calibration and Familiarization of Pressure Measuring Instrument
Calibration and
Familiarization of Level Measuring Instrument
Familiarization of Flow Measuring Instrument
Calibration of Temperature Measuring Instrument
Control Valves
Calibration, Loop Checking, Functional Testing, Trouble Shooting and Mainenance of Field Instruments
Calibration and Familiarization of Transmitters: Pressure, Flow, Level & Temperature
Calibration, Trouble shooting and maintenance of control valves
Relay
Instrument Installation Material Familiarization
Instrument I/O wiring and interfacing of field instrument with control Systems
Field Documentation
Piping & Instrument Diagram
Instrumentation Wiring Diagram, Instrument Index and data sheet
Hookup Diagram
Instrument individual specification
Instrument Index , Instrument data sheet
Instrument Location layout/ Instrument JB layout, cable tray routing layout, cable routing layout,
Cause and effect diagram/ shutdown matrix , Alarm and trip settings
Area classification and various protections
HSE Induction
Implementation, Troubleshooting and Interfacing of field instrument with control Systems
Preparation of QC Procedures
General work Procedure(WP)
Documentation for Inspection
Documentation for Loop Checking
Work Scope Summary
Inspection and Testing
Mandatory HSE Training
Navigating LabVIEW
Creating your first application
Troubleshooting and Debugging VIs
Using Loops
Creating and Leveraging Data Structures
Using Decision Making Structures
Modularity
Accessing and Creating Files with LabVIEW
Using Sequential and State Machine Programming
Detailed Syllabus
Best-in-class content by leading faculty and industry leaders in the form of videos, cases and projects
Our Certification & Accreditation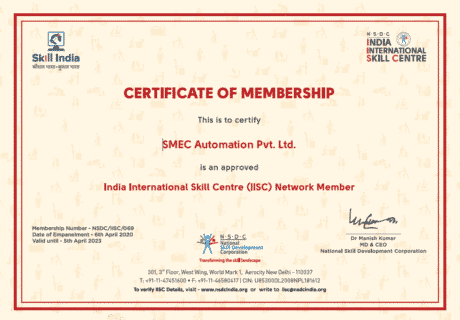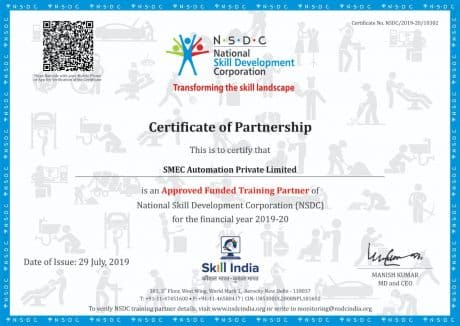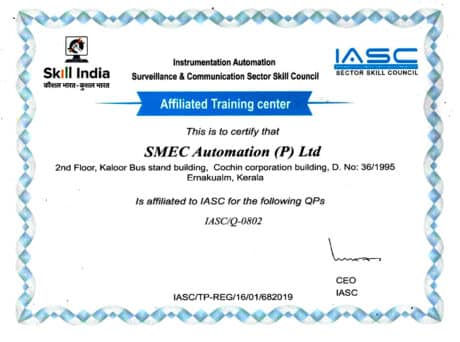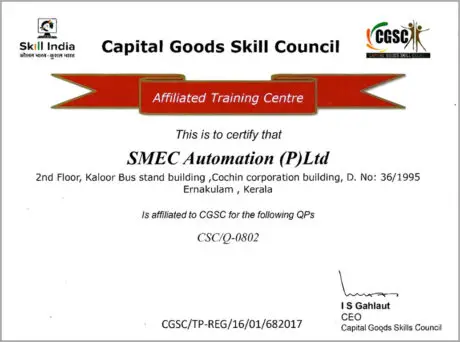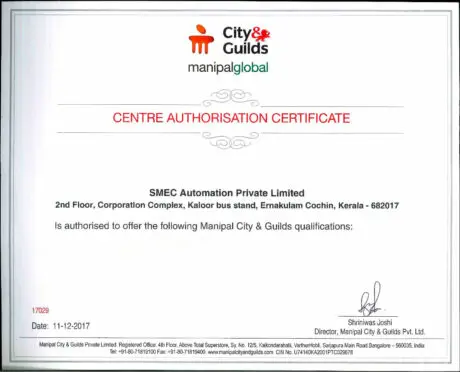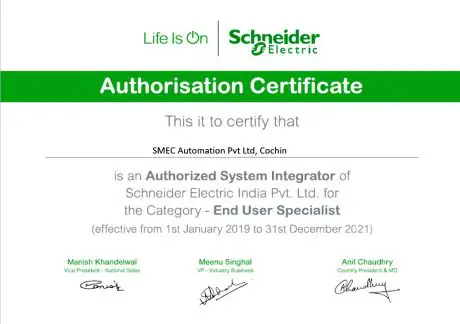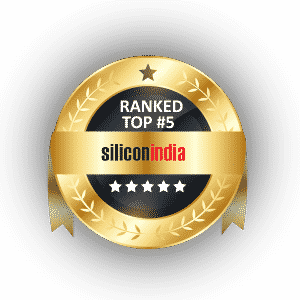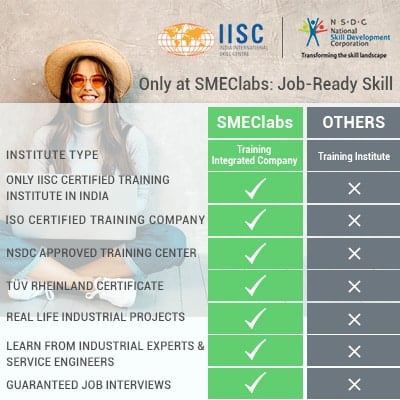 Everything You Need is Here
Attend a 30-minute FREE class with our Top Trainers
Our Trainers are Industrial Experience super-experts who simplify complex
concepts visually through real examples
BOOK FREE 30 MIN DEMO CLASS
Enquiry for Batch & Seat Availability
The SMEClabs Advantage
Strong hand-holding with dedicated support to help you master Instrumentation
Learning Support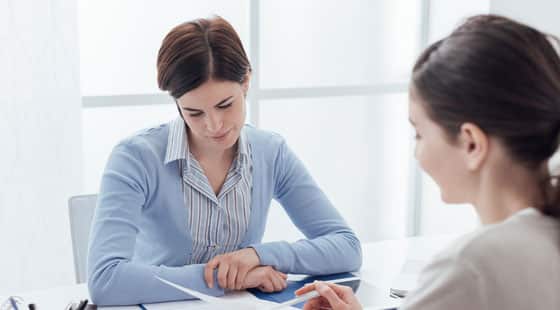 Industry Mentors
Receive unparalleled guidance from industry mentors, teaching assistants, and graders
Receive one-on-one feedback on submissions and personalised feedback for improvement
Student Success Mentors
A dedicated Success Mentors is allocated to each student so as to ensure consistent progress
Success Mentors are your single points of contact for all your non-academic queries
Doubt Resolution
Live Interaction
"A great aspect of this Instrumentation course is the student mentors. These people are always there to help, support, and motivate the student to complete modules..."
"You will be notified of any interview opportunities in instrumentation and they will share your profile with the recruiters. This really helps to kick start your career"
"It doesn't matter what your previous working background is, as everything is taught from the basics."