Marine and Industrial Online/Offline courses provided are :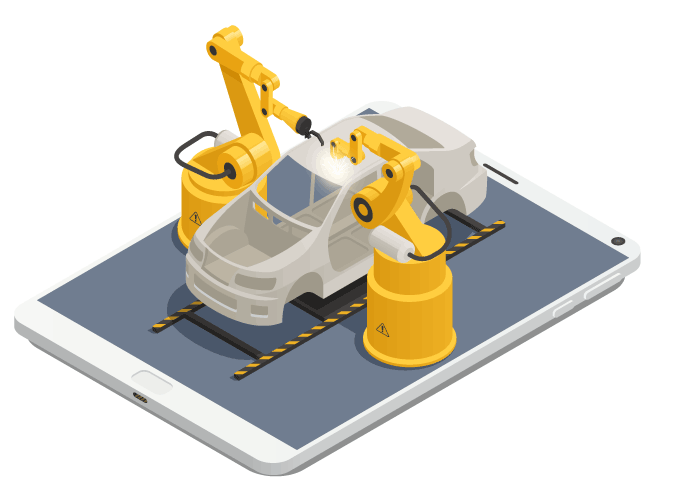 Top Skills You Will Learn
Programming Languages and Tools Covered













Syllabus
Best-in-class content by leading faculty and industry leaders in the form of videos, cases and projects, assignments, and live sessions
Detailed Syllabus
Best-in-class content by leading faculty and industry leaders in the form of videos, cases and projects
One of the core trainings provided at SMEClabs is industrial automation. A graduate in industrial automation course from SMEClabs is open to huge opportunities in the marine and industrial automation domain. Through the extensive knowledge acquired in the field of automation over the years by our industrial experts, we are committed to impart this vast knowledge to our students and propel them to climb the ladder of success.
SMEClabs is the first and foremost automation training institute in India that recognized the importance of upskilling the youth of the nation through skill development training and emphasized this cause since 2001. SMEClabs is an ISO 9001:2015 certified institute approved by the National Skill Development Corporation (NSDC) and Indian International Skill Centre (IISC) providing career-oriented training in various domains. In 2018, Silicon India rated SMEClabs among the Top 5 Career Development Training Institute in India. Moreover, the 32 worldwide accreditations of SMEClabs speak of our commitment in fulfilling the dreams of our students and living up to our reputation.
What is PLC Automation Training?, Its been a question for a decade and here is the solution for all your queries. An Industrial Automation online Training course involves the use of real PLC Training, PAC Training, DCS Training, SCADA Training, HMI Training, VFD Training. By just learning the programming of these thing doesn't make you an Automation Engineer, In SMEC our Engineers provide training in a sequential manner, starting from programming-Communication-Interfacing-Panel Building-Hardware Configuration-Assembly-Wiring-Channel Configuration-Testing-Trouble shouting so that when you complete the training you will be able to do all the kinds of Automation jobs in any of the leading Companies in the world. Automation has become a very essential part in all process industries. An industrial digital computer which can withstand any industrial conditions is called a Programmable logic controller which is designed in such a way that it can be adapted to any industrial environment. Some of the advantages of using automation are to have an increased quality, accuracy and precision there by increasing the productivity of the company. Due to fewer amounts of skilled automation engineers in the current century there is a huge gap for jobs in the world of automation.
Industrial Automation Engineers are responsible for duties like Designing, Programming, Simulation and Testing of Machineries and Processes in an Industry.
Some of the advanced PLC brands are as follows
AB – Allen Bradley, ABB – ASEA Brown Boveri, SIEMENS, Schneider Electric, Honeywell, Emerson, Yokogawa, GE – General Electric, Omron, Mitsubishi, Delta
Some of SCADA brands are as follows
Schneider Electric – Invensys – Intouch, GE – IFIX, Schneider Electric – Citect, Siemens – WinCC, Rockwell – Factory Talk View, Delta
We provide this Integrated Automation Training in the following locations:
Thiruvananthapuram, Calicut, Kottayam, Cochin, Chennai, Coimbatore, Nagarcoil, Mangalore, Bangalore, Vishakapatnam, Hyderabad, Mumbai, Thane, Delhi, Sharjah, Abu Dhabi, Dubai, Fujairah, Singapore.
Our Certification & Accreditation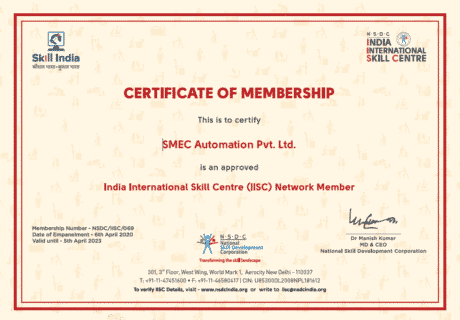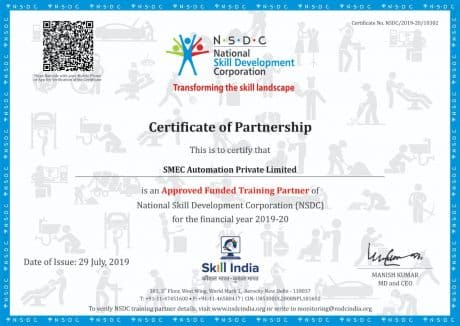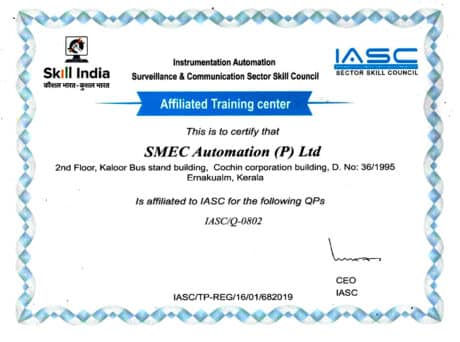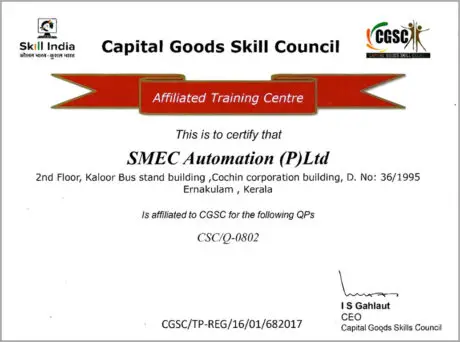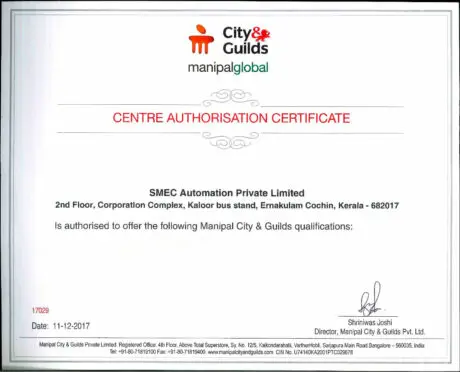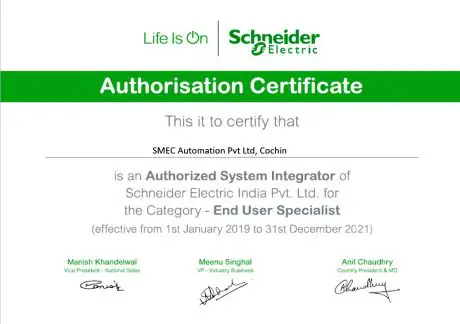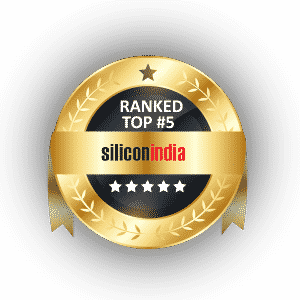 Attend a 30-minute FREE class with our Top Trainers
BOOK FREE 30 MIN DEMO CLASS
Enquiry for Batch & Seat Availability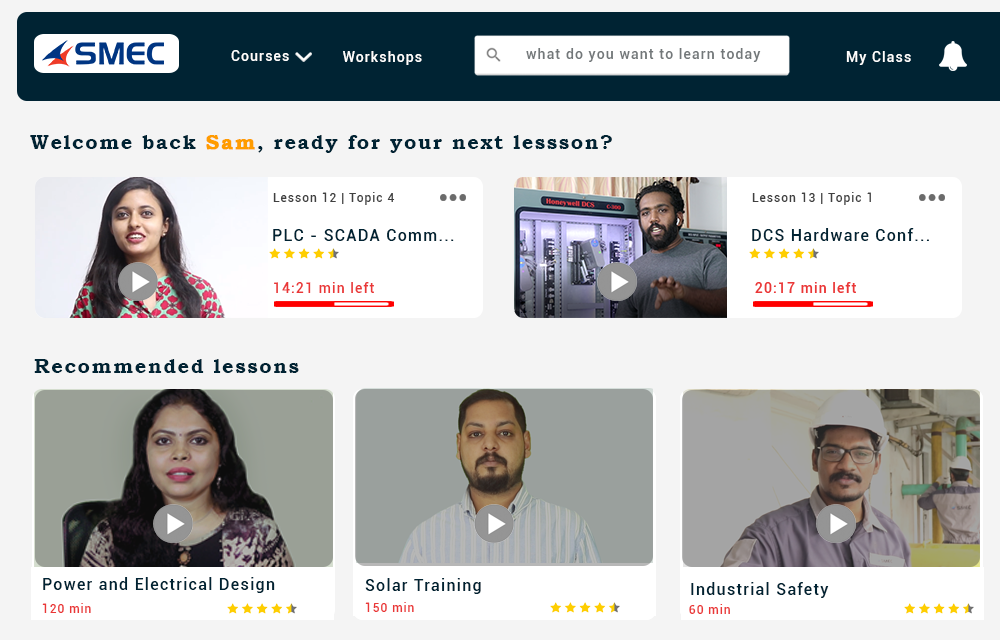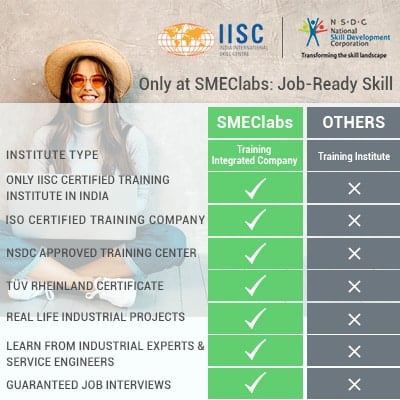 Everything You Need is Here
The SMEClabs Advantage
Strong hand-holding with dedicated support to help you master Automation PLC  SCADA DCS
Learning Support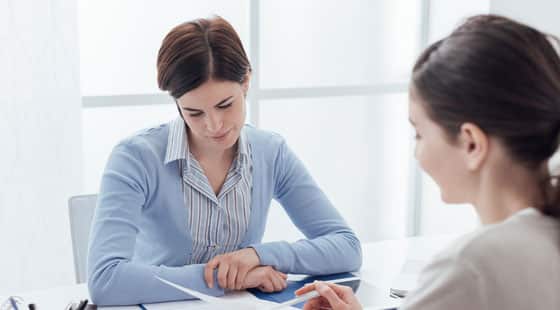 Industry Mentors
Receive unparalleled guidance from industry mentors, teaching assistants, and graders
Receive one-on-one feedback on submissions and personalised feedback for improvement
Student Success Mentors
A dedicated Success Mentors is allocated to each student so as to ensure consistent progress
Success Mentors are your single points of contact for all your non-academic queries
Doubt Resolution
Live Interaction
"It doesn't matter what your previous working background is, as everything is taught from the basics"
"They will prepare you how to face Automation job interviews along with this SMEClabs will also provide mock interviews and mock MCQ tests to check"
"A great aspect of this course is the student mentors. These people are always there to help, support, and motivate the student to complete modules"